The short answer is, "Yes!"  To optimize your fan's efficiency, follow the guidelines in the tables below when selecting a fan for your room.   
Another consideration when selecting a fan for your room is desired control, typically one of three.
Pull Chain or Remote Control.  These two options are purchased with the ceiling fan and require no additional electrical wiring.
Master Switch.  A master switch turns on your fan, while you use the pull chain to adjust the speed.  For the light, you select on / off with the pull chain, and the switch recognizes which setting you have selected with the pull chain.  If the switch is in the off position, the fan will not operate.
Wall Control.  A wall control provides two switches, one for the light which may be dimmable, and one for control of the fan speed.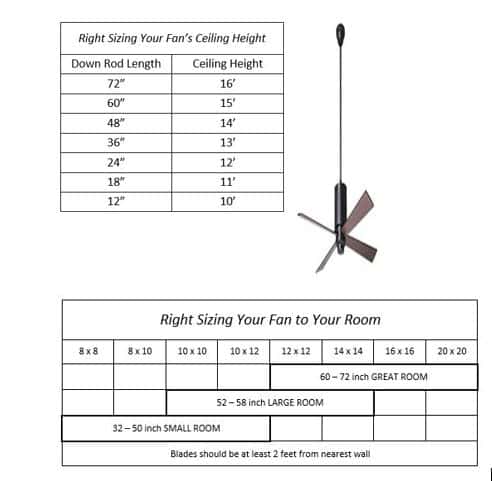 Joe Radle, Owner, Radle Electric